Including the best Medical Equipment Distributors in Dubai, we are medical furniture suppliers. We supply high-quality furniture that enhances the place's ambiance and gives the patient relaxation.
Furniture is vital in taking care of the patient and makes them feel relaxed. Medigate ICU furniture gives patients more comfort and helps them fight illness critically. As a result, it improves the overall reputation of any health care sector or hospital.
ICU ELECTRICAL HOSPITAL BED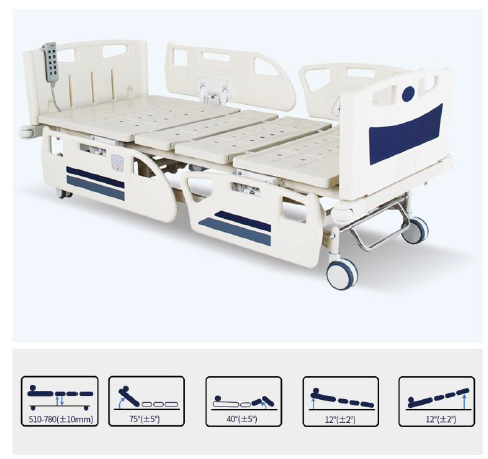 Functions and features:
• The model three function electric bed.
• The bed equipped with high quality Three motion motors.
• Engineering ABS plastic headboard.
• Central control brake castors.
• ABS side rails It
• Characterized as beautiful appearance, sturdy frame and easy for operating, etc.
The functions include backrest (0 7 5 5 °°). Leg section (0 4 0 5 Trendelenburg 0 12 2 anti-trendline burg 0 12 2 Height of the bed surface could adjustable from 510 to 780 mm. length 220 0 mm and width 900 mm.